Sinéad O'Kelly Interview - Golden Plec
Wednesday, 2 October, 2019
Belfast-born mezzo-soprano Sinéad O'Kelly makes her debut with Irish National Opera this month, playing Ottone in the new production of Griselda by Antonio Vivaldi, directed by Tom Creed, with the Irish Baroque Orchestra conducted by Peter Whelan.
A recent graduate of the National Opera Studio in London, she is currently a member of the International Opera Studio of Zürich Opera House, and a Rising Star of London's Orchestra of the Age of Enlightenment. The NI Opera Voice of 2013, more recently Sinéad O'Kelly won the National Concert Hall's Bernadette Greevy Award. She's currently based in Switzerland, and we catch up with her by phone.

The last time O'Kelly performed on stage in Ireland was two-and-a-half years ago, in the Opera Theatre Company production of Handel's Acis and Galatea (directed and conducted by the same team). Reminded of that, she reflects that a lot has changed since then: "when I did that I was a soprano in the chorus, this time around I'm a mezzo-soprano, singing one of the solo roles, so it shows me how far I've come in two years, which is great."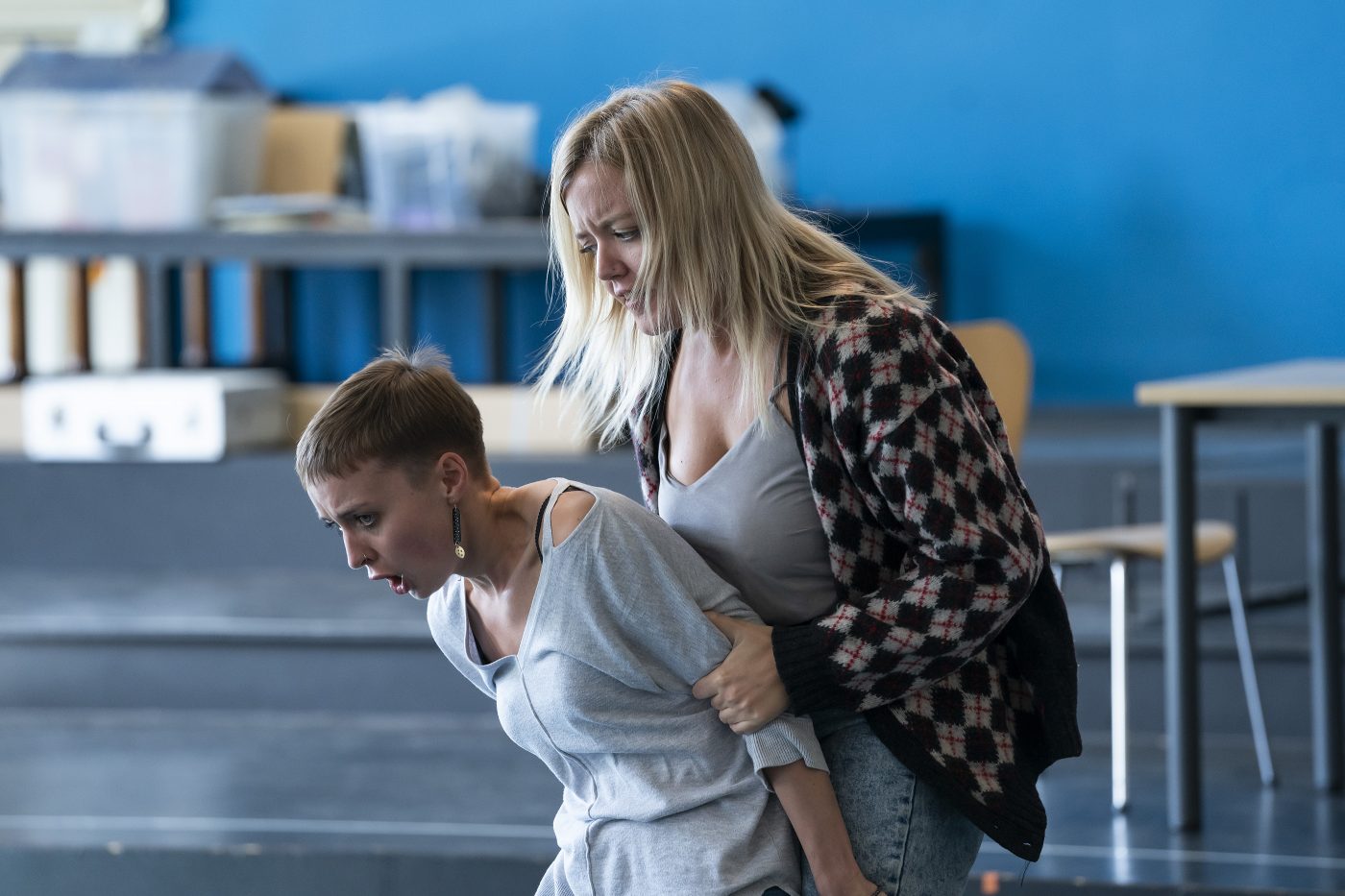 When we speak, she is actually covering two roles at once, singing Flora in the September revival of Verdi's La Traviata in Zürich at the same time as she is preparing the role of Ottone for Griselda, a new and gruelling experience for her – "at the minute I have been travelling a lot, juggling two roles, and it's been a very steep learning curve!" This has created a situation that's challenging in lots of ways, physically, mentally, and emotionally, with two roles that are poles apart.
"They're completely different people – in the production in Zürich, where I'm playing Flora [in La Traviata], she is a total bitch... the director's vision is that she is the arch-nemesis of Violetta, very jealous and very much revelling in Violetta's downfall; whereas Ottone in this production is extremely socially awkward…"
One aspect of Tom Creed's directorial approach to Griselda (and adding an interesting twist to the work's gender politics) is that Ottone, originally a high male role, is here being played as a woman, matching gender to voice-type. "So Flora is this confident woman, and Ottone is the polar opposite: she doesn't have many friends, she lives alone, and she's so in love with the woman that she's been employed to protect. I'm working on making her sympathetic, because on paper Ottone is basically just a villain, a schizophrenic one at that, who can't seem to make up her mind whether she wants to protect Griselda or if she just wants Griselda to be hers. She seems to oscillate wildly between wanting her own happiness and wanting to fulfil Griselda's happiness at her own expense."...
Read the full interview by Michael Lee on GoldenPlec here